Look good with fun and functional accessories
Sporty Girl Accessories is your place to find handmade, sporty, and fun accessories for active girls and women. My accessory shop offers makeup bags, keychains, and nonslip headbands that actually stay on...read my reviews! I pride myself in keeping my products trendy with quick turnaround times. If you are looking for a specific look for yourself, a gift, or a team, I will work closely with you to get you what you want in a timely manner. Also check out my iron on patches, sleeve clips to turn your tshirt into a tank top, and scrunchies.
Shop on the bus!
You can find Sporty Girl Accessories and Polly, our pink mobile boutique, around Wisconsin at craft fairs, markets, and events. Check out our upcoming show shedule here!
Let's Start at the Beginning
Basketball headbands…..that is where it all started. When my daughter was playing junior high basketball, I never missed a game. While watching her play, I noticed the girls were always fussing with their headbands. Girls would run down the court and the hair bands would creep up off the tops of their heads to then be thrown towards the bench because it just wasn't working. I started making some headbands for my daughter with velvet on the back. And guess what…it worked! She'd play all game and it stayed put. I branched out to the other sports she played….volleyball and softball….and the rest is history.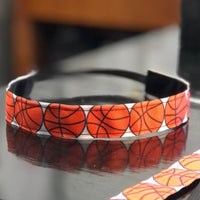 Best.Decision.Ever!!!
In 2020, I bought a bus. I bought a bus sight unseen off of eBay! In the thick of Covid, my husband, son, and I flew to Pittsburgh, took an Uber to a school bus company, completed all the purchasing details, and drove the bus back to WI all in the same day!
Over the winter, I had the seats removed, body painted, display built, and decals added to the exterior
I absolutely love how Polly turned out. My mobile boutique travels to craft fairs, markets, and events all around Wisconsin!
Athlete of the Month
Do you have an athlete in your life that deserves a little shout out? Enter your girl for a chance to win the Sporty Girl Accessories' Athlete of the Month!  Every month one winner will be celebrated and will receive one free headband.  Best of luck to all the athletes!
Click here to enter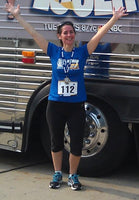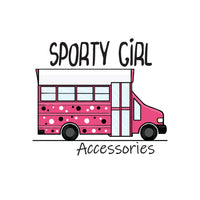 Sign up for my MVP list!
You will receive updates on new products, sales, and all things Sporty Girl Accessories
Sign Up